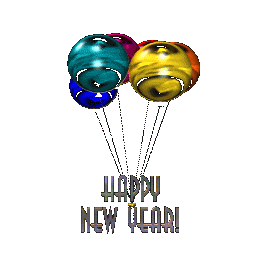 Happy New Year to you all - I wish you all a healthy, happy, prosperous and of course crafty 2012.
I'm not making any resolutions this year - are any of you? Did any of you have any wild Hogmanay parties? I just curled up on the settee and watched the last Harry Potter film then trotted off to bed - forgot to even have a wee glass of alcohol.
Willow is itching to get to The Papeterie, and I'm pretty much the same, Graham got me some vouchers for there and they're burning a hole in my pocket - but it doesn't open til the 3rd lol.
Santa was exceptionally good to me at christmas, I must've been an angel in 2011 lol It's a little embarrassing though... as an Aquarian, I'm not much of a conformist, if everyone else has something then I want to have something else just to be different. Well, Graham is a bit of an Apple nerd and anything that Apple release is held in the highest regard and has to be purchased as soon as possible. Just about everyone I know has an iphone now and I was determined that I wasn't going to get "sucked in", it took me ages to work out how to use my Blackberry and I was determined to stick with it.
Well, Graham bought me an iphone for my xmas and I was a bit gutted to be honest when I opened the parcel - and I know how selfish and ungrateful that sounds but it made me think that he just doesn't listen to me at all. BUT he set it all up for me - we had a bit of trouble getting all my numbers from my Blackberry, but that's more to do with Blackberry making life difficult for moving to a different manufacturer - and I'm a bit embarrassed to admit that I LOVE IT!! I've been faffing around with facetime, Instagram, Whatsapp etc and I just love it to bits. And believe me when I say that I really didn't want to like it at all lol
Well I'd have been more than happy with just that from Santa, but I also got the few thingies that I'd asked for...
a Distrezz-It-All....
Now this is something that I've ummed and aahed over for a long time, so when Graham asked what crafty stuff I wanted for xmas this was the first thing that sprung to mind. So there's a good chance that everything I make this year will be distressed :)
I also got an Alterations die and a layering punch - so look out for those being used soon :)
And a couple of very good friends of mine got together and bought me another Tim Holtz bag - the one I've been eyeing up...
So I now have a Timmy bag to go with everything :)
The kids were thoroughly ruined and I thought I'd share this wee snippet of xmas morning with you - wait til very near the end, to see Willow's reaction to getting some stamps, an inkpad and the Little Mix single in her stocking...